CZECH SINGER, BASS PLAYER, PERCUSSIONIST AND SONGWRITER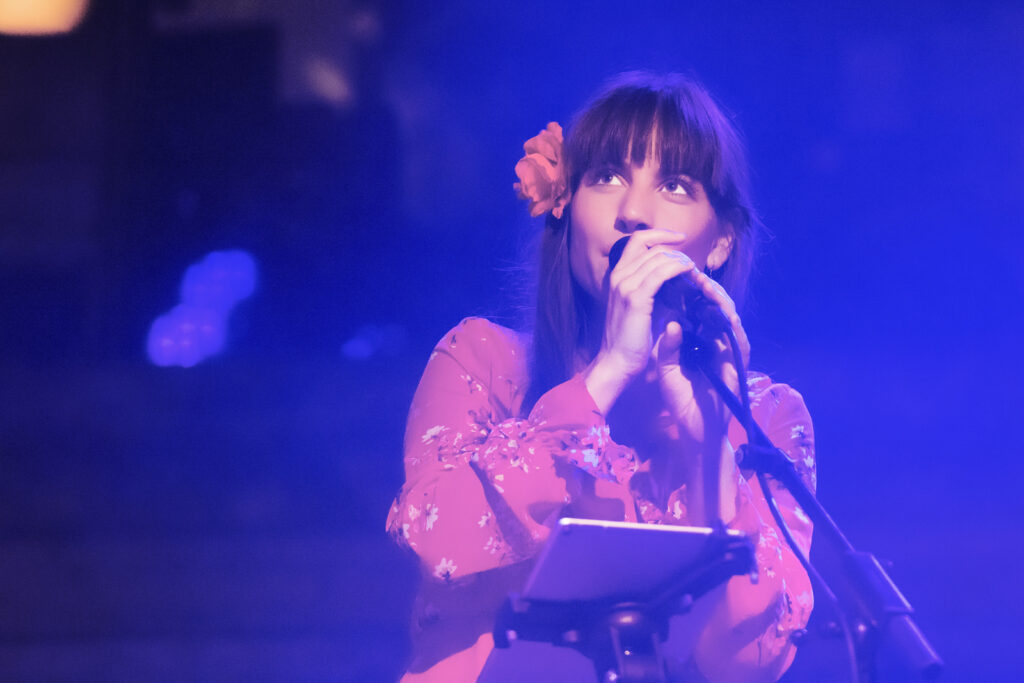 Lenka Novotná was born on October 16, 1990, in České Budějovice, a picturesque town in the south of Czech Republic. She is celebrated for her talents as a Czech singer, bass guitarist, percussionist and songwriter.
Early Passion and Education
At the age of seven, Lenka's journey into the world of music began. She embarked on a path of artistic exploration, attending piano, singing, and dance classes at The Elementary Art School of Otakar Jeremiáš in České Budějovice.
A Rising Star
Lenka's musical prowess blossomed, and by the age of thirteen, she was already performing with the esteemed southern Czech ensemble, Incognito. Her dedication and passion for music continued to drive her forward.
Musical Education in Prague
At the age of sixteen, Lenka left her native town to pursue her dreams in the vibrant city of Prague. There, under the guidance of Professor Petr Urbánek and Professor Jana Slavatová, she honed her vocal talents at the Conservatory of Jaroslav Ježek. In 2012, she successfully completed her program, emerging as a fully trained singer.
Exploring Brazil
Following her studies, Lenka ventured to the capital city of Brazil, accompanied by her partner, Slovak guitarist Juraj Holoda. In Brasília, she immersed herself in the captivating world of traditional Brazilian music at the Escola de Choro Raphael Rabello in Brasília, Brazil.
International Recognition
Lenka's talents transcended borders, and she was invited to perform together with Juraj Holoda as guests of Brazilian ambassador Eduardo Gradilone on National Radio of Slovakia. Her participation was part of the celebration of the 100th anniversary of diplomatic relations between Brazil, the Czech Republic and Slovakia.
Collaborations and Performances
Lenka's musical journey has been marked by collaborations with renowned artists from around the world. She has shared the stage with Avishai Cohen (Israel), Tommy Emmanuel (Australia), Moya Angela (USA), René Trossman (USA), Femi Temowo (UK), Santiago Ferreira, Di Stéffano, Josias Pedrosa (all from Brazil) and many more.
A Remarkable Portfolio
Her remarkable portfolio includes performances with local artists such as the South Czech Philharmonic, Petr Janda (Olympic), Michal Prokop, Jan Hrubý and a host of other esteemed musicians from various genres.
Heartfelt Creations
Lenka is deeply committed to her "heart issue" musical project, where she lends her vocal and bass-playing talents to Colorful People. Additionally, she has distinguished herself as a composer and lyricist, contributing her creative vision to the band's repertoire.
Lenka Novotná 's biography in the world of music is a testament to her unwavering dedication and passion. Her boundless talent knows no boundaries, and her music resonates profoundly with audiences worldwide. Explore the rich tapestry of her artistry, and experience the enchanting magic she weaves through her songs.