COLORFUL PEOPLE
We live our dream, we love music and traveling. In our wandering the world, we collect inspiration, melodies and passions, from which we build a repertoire and compose our own songs.
Lenka Novotná
singer, musician and songwriter
A native of České Budějovice, Lenka studied percussion at the traditional Brazilian music school "Escola de Choro Raphael Rabello de Brasilia" from 2012 to 2013. She graduated from the Jaroslav Ježek Conservatory and College in Prague (musical specialization). In the past, Lenka was engaged in domestic and foreign music projects as a singer, percussionist, bass guitarist, composer and lyricist, presenting world music in cooperation with Rene Trossman (United States), Femi Temowo (United Kingdom), Ismael Fonte (Brazil), Di Stéffano (Brazil), Santiago Ferreira de Souza Brito (Brazil), Adam Tvrdý (SK), Jerry Ogbe Cooper (Nigeria), Doctor Victor, Real Influence , 10DANCE, Tarapaca Jazz and Tina Turner Tribute, Josias Pedrosa (BRA), Elis Mraz and Dalibor Mraz (CZ). She sang the blues duet "I still think about you baby" released on the album "I'm on a roll" from 2012 in collaboration with a Chicago guitarist and producer Rene Trossman. In December 2011, Lenka's voice also appeared on the album "A new day" by a Slovak jazz guitarist Robert Rovina. She sang his song "Maybe" together with Dušan Mark, the frontman of a Czech band Support Lesbians. An original song worth noting is "Eu não vou" composed together with Juraj during trips in Brazil and Bolivia. In the autumn of 2018, she collaborated as a vocalist with Support Lesbiens on their latest album "Glow".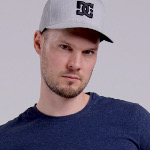 Juraj Holoda
musician, composer and bandleader
Originally from Trenčín, Slovakia Juraj studied guitar and percussion at the music institute "Escola de Choro Raphael Rabello" from 2012 to 2013 led by Henrique Lima Santos Neto (Choro Livre band) and Júnior Viégas. He studied the jazz guitar specialization at the Jaroslav Ježek Conservatory and College in Prague under the guidance of prof. Jaroslav Šindler (2006-2012). As a guitarist, he has participated in international music projects in collaboration with guitarist, songwriter and singer Shahab Tolouie (Iran), singer Jerry "Ogbe" Cooper (Nigeria), drummer Di Stéffano (Brazil), producer and musician Ismael Fonte (Brazil). On the domestic Slovak scene, he participated in arrangements of compositions by a Slovak singer Anka Repková. He is the bandleader and manager of the Colorful People band and spends his free time playing various instruments such as piano, guitar, drums, percussion, composition and arranging world, soul, pop, country, samba, reggae, jazz and classical music.
Why are we Colorful People?
We perceive music in a different way. We talk our own way; we say brightly colored. We travel across musical genres as we understand that each style expresses certain feelings, moods, emotions, that are not immutable. And because (as humans) we are not monotonous, the music we create reflects it. Music and dance are for us connected vessels, interacting with each other, so that one simply cannot exist without the other. From movement and rhythm rises melody, which is further harmonized, and thus creates music. Studying music at the other end of the world has clarified this natural phenomenon. Staying in Rio de Janeiro during the carnival was one of our strongest experiences.
"Every song we write is based on our personal experiences in the infinite space of endless stories of a life."
Author texts written by Juraj and Lenka either by themselves or with the help of lyricists such as Lumír Slabý, Vašo Michalčík, Santiago Ferreira, Nicol Schmidt, Emma Williams and Lex Hefner are interpreted in English, Czech, Slovak and occasionally in Portuguese.
We play and sing songs not only from our beloved South America, but especially world music, pop, soul, country and reggae.
We first met during our studies at the Jaroslav Ježek Conservatory and College in Prague 2008. Our passion for Latin American music led us to the countries where this music was created.
In Brazil, we studied guitar and percussions, and after studies we spent some time performing in Brazil, Peru and Bolivia. The time and desire to continue traveling with music has also led us to Canada, the US and also to some European countries. As musical nomads, we have been traveling the world and life together for quite a few years. We make our living with music while traveling the world.